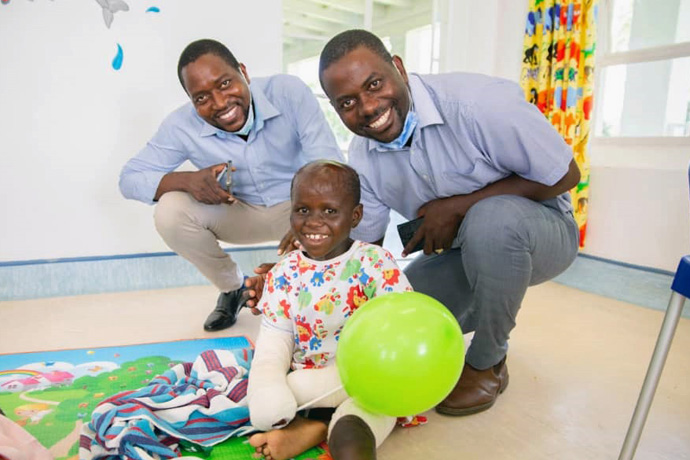 Two of the foremost cardiothoracic and pediatric orthopedic surgeons from Zimbabwe are active United Methodists.
Dr. Kudzai Kanyepi and Dr. Tongai Chitsamatanga are members of Chisipiti United Methodist Church in Harare.
Kanyepi is the first female cardiothoracic surgeon in Zimbabwe and the 13th female cardiothoracic surgeon in Africa — one of four of African ethnicity. Chitsamatanga is the second pediatric orthopaedic surgeon in Zimbabwe.
"Health has always been at the church's heart in national development," said the Rev. Alan Masimba Gurupira, administrative assistant to Zimbabwe Area Bishop Eben K. Nhiwatiwa.
"The achievement of Dr. Kanyepi is unparalleled," Gurupira said. "It has scored a first in this critical field of medicine.
"The gospel of Christ is centered on humility and selfless service and has been personified in Dr. Chitsamatanga, foregoing possible lucrative benefits for the humble service to his fellow nationals."
He said the pair has demonstrated the core Christian principles of dedication and service provision. "We are proud of them as a church."
Kanyepi said her journey started with undergraduate training at the University of Zimbabwe, followed by a two-year internship at the Parirenyatwa Group of Hospitals.
Click here to read more.
Source: United Methodist News