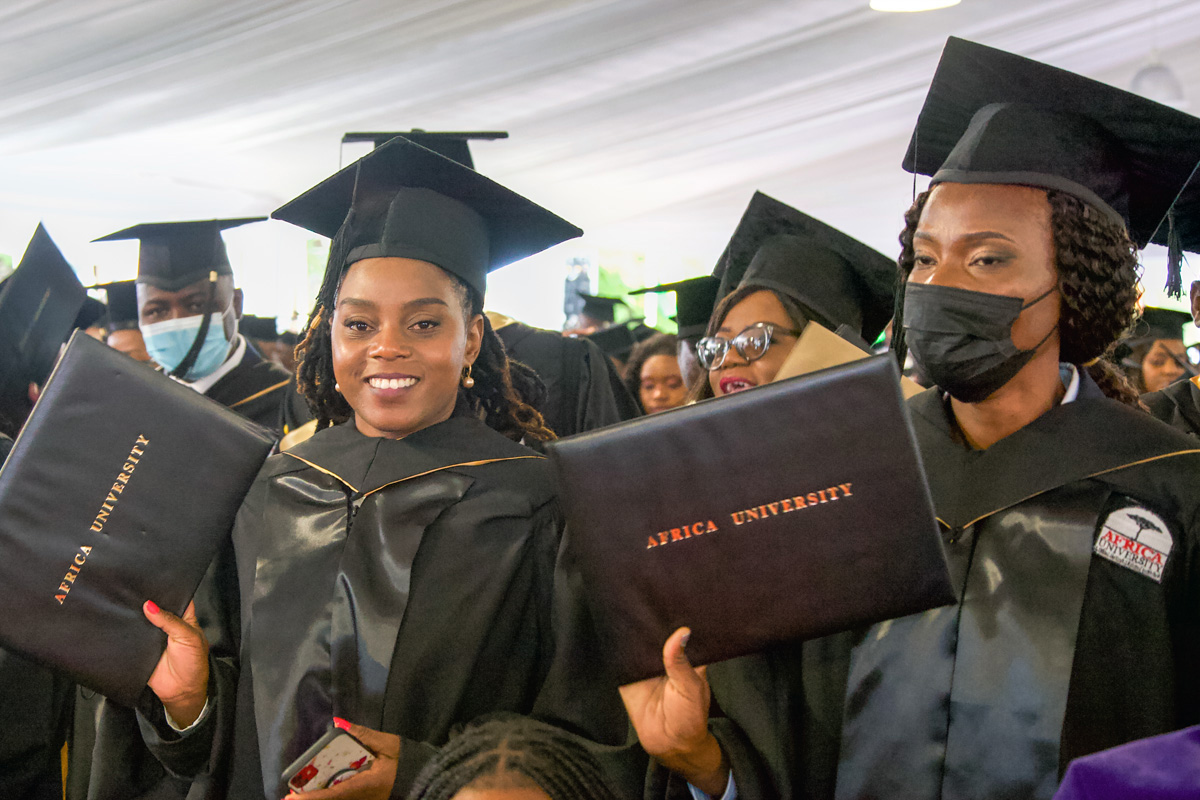 On June 11, the academic achievements of 712 graduates from 18 African countries were recognized as they garnered degrees and top honors at Africa University's 28th graduation ceremony.
The event, held at the main campus in Mutare, focused on the theme, "Celebrating 30 Years of Excellence and Leadership Transformation in Africa." The class represented the following nations: Angola, Botswana, Burundi, Congo, Cote d'Ivoire, Eswatini, Gambia, Ghana, Kenya, Liberia, Malawi, Mozambique, Nigeria, Rwanda, South Africa, Uganda, Zambia and Zimbabwe.
The Rev. Peter Mageto, vice chancellor and professor, congratulated the graduates and their families, applauding the discipline and determination that brought them to this point. He encouraged them to continue with the same spirit as they leave the university.
Mageto highlighted the university's progress in research, particularly related to malaria, child rights and nursing. Of special note was AU's first three graduates receiving Doctor of Philosophy in Public Health degrees: Chipo Chimamise, Tichaona Goto and Ronnie Matambo.
New incoming programs also were mentioned.
"We are proud to report," Mageto said, "that we are in the final stages of clearance for the Bachelor of Law and the Bachelor of Science Honors Degree in Food Security and Development, set to begin in August 2022, as we contribute toward the global effort of ensuring food security.
"In responding to global needs and positioning Africa University as an innovation hub," he continued, "we are strengthening our STEM (science, technology, engineering and math) disciplines by establishing a School of Engineering and Applied Sciences. We are ready to unlock the untapped potential of our youth across the continent."
Mageto also shared future infrastructural developments such as the East Ohio Women's Hostel that will provide additional accommodations for AU's female students.
Dr. Amon Murwira stressed the importance of leadership, especially understanding how to lead Africa. He is a professor and the minister of higher and tertiary education, innovation, science and technology development.
Click here to read more.
Source: United Methodist News