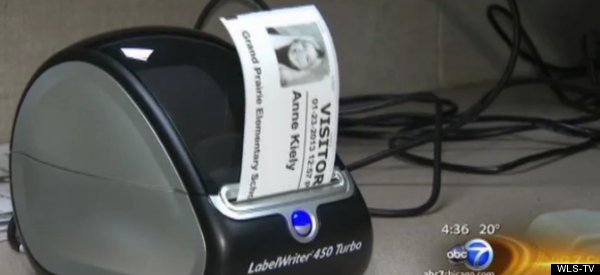 Visitors to schools in a suburban Chicago, Ill., district are now required to undergo a background check as part of added security measures in the weeks following last month's shooting at Sandy Hook Elementary School in Connecticut.
Frankfort School District 157-C has installed a $2,000 system that uses a visitor's state-issued ID or driver's license to conduct an instant criminal background check through a national database, WLS reports. Those who clear the check will receive a visitor's badge with photo -- those who don't will be alerted to school officials.
"What we're trying to do is ensure that anybody that comes into the building first has a purpose for being in the building, and then once they're in the building we'll do a check to confirm that they're safe to enter and be with children," Superintendent Thomas Hurlburt told WLS.
Previously, visitors relinquished their IDs while signing in at the front office and retrieved their IDs upon departure, according to The SouthtownStar. The school also locks its external doors during the school day and requires visitors to be buzzed in to the building.
Illinois' Lincoln-Way High School District 210 has also added a background check procedure for visitors, in addition to a security management system that features 911 panic buttons.
But similarly strict security measures couldn't stop an armed shooter in Newtown, where Adam Lanza forced his way into Sandy Hook Elementary by breaking a window and opening fire. The Newtown school district had spent 10 times more on school security training this year, implementing regular lockdown drills, instituting a photo-ID visitor sign-in procedure and locking its front doors shortly after school started in the morning.
Still, parents and teachers in Frankfort say that while the new system might not stop another Sandy Hook massacre, it is still an added layer of security.

Source: Huffington Post