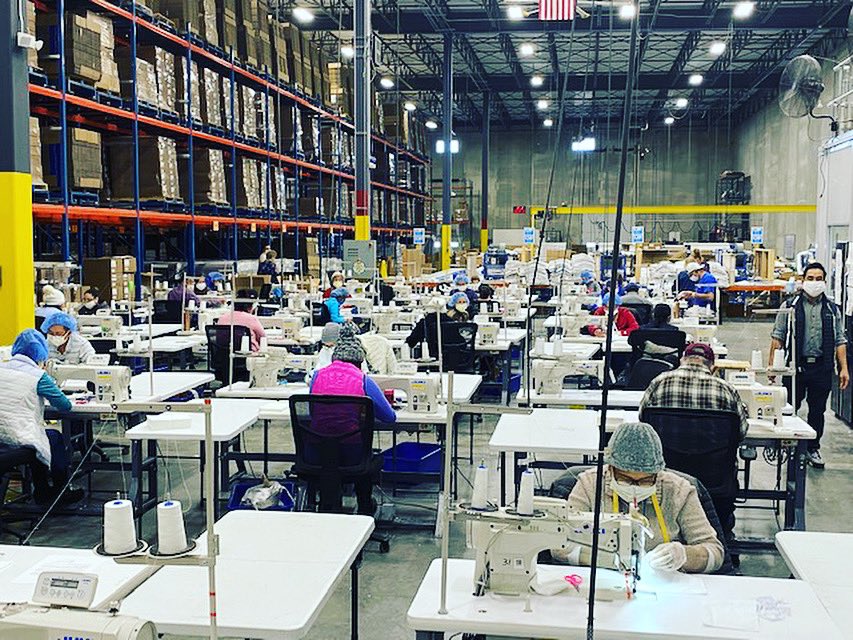 The CEO of My Pillow says his company is switching over 75 percent of its production to make masks for health care workers who are battling the COVID-19 pandemic.
Mike Lindell, the CEO and inventor of My Pillow, told Fox News Friday he got the idea to make the masks after hearing President Trump urge the "private sector to get involved."
"My passion has always been to help people. What a better time?" he said.
Lindell, a well-known Christian, said My Pillow worked with the Trump administration to discover what was needed. The company specializes in cotton products and "got the prototype three days ago" for its mask, Lindell said Friday.
"It took us three days to change over a 200,000 [square-foot] factory into all-production for these masks," he said. "We're making right now about 10,000 a day, and I'm hoping to get up to 50,000 a day very fast."
My Pillow is "working with both the small kind of forgotten little, little hospitals" and larger hospitals, too.
Click here to read more.
Source: Christian Headlines