John Scott never owned a car.
Growing up on Coming Street, the downtown Charleston native walked to worship at Shiloh AME Church around the corner on Smith Street.
Those days are over.
Shiloh's building still stands, but the property is owned by the city of Charleston and the church has moved to West Ashley. Scott will take the church bus on Sunday mornings to service.
"I'm going to miss it," said Scott, 84, of walking to the Smith Street sanctuary. "But there's nothing I can do."
The Holy City's historic core is losing houses of worship because of gentrification, limited parking and space to grow and do ministry, as well as high church maintenance costs. Shiloh, Greater Macedonia AME, Zion-Olivet Presbyterian, St. Matthew Baptist, Plymouth Church and New Tabernacle Fourth Street Baptist have either moved or have tried to leave downtown — some seeking new opportunities in areas like West Ashley and North Charleston.
Between 1980 and 2010, the peninsula's black population dropped by more than half from about 30,000 to around 15,000. Simultaneously, its white population rose from 15,000 to just above 20,000.
This coincided with rising rents and property values. For example, the median sale price for homes north of the Crosstown Expressway has more than quadrupled since the late 1990s, from $74,500 in 1996 to $325,000 in 2014.
As the historically black communities change, local churches feel the impact. Enticed by lucrative offers from eager home buyers, some of the churches' members sell their downtown homes, move away, and never return.
In other instances, increased development leaves congregations landlocked with no room to expand. Parking also becomes more scarce.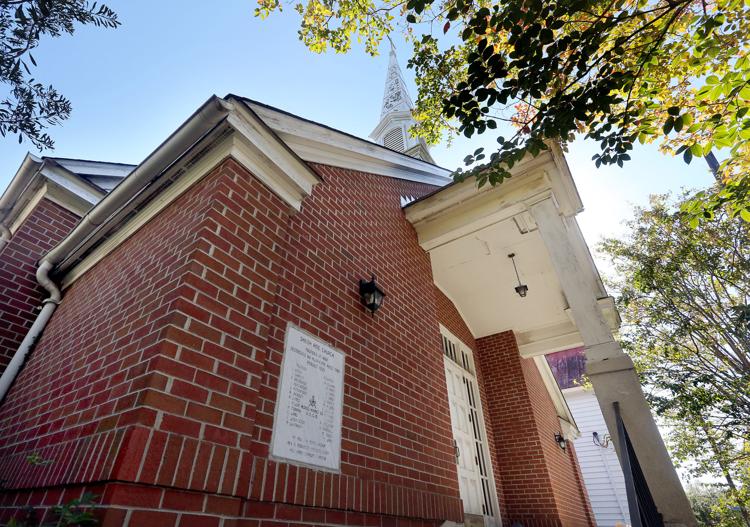 Changing demographics
Black churches in Charleston have been anchors in their communities.
Zion-Olivet's roots date back to 1848, when Zion Presbyterian, a historically African-American congregation was founded near Calhoun and Meeting streets. It later merged with Olivet Presbyterian in 1959.
The congregation later moved to what would eventually be named the Martin Luther King Jr. Memorial District, which has long served as a commercial, residential and social hub for black residents. On Cannon Street, the congregation offered free school supplies, health fairs, financial planning, teen pregnancy programs, summer feeding events and regular worship.
"We were serving almost 400 people a day," said the church's pastor, the Rev. Sidney Davis, who has led the congregation since in 1991.
But over time, predominantly white college students and higher-income white residents moved into the neighborhood.
Davis said almost 80 percent of the church's 150-plus members lived downtown in 1991. By 2015, most were commuting from Summerville, North Charleston and Moncks Corner. Today, only four families still live on the peninsula.
Some black residents cashed in their homes to eager buyers.
Peter Meggett, 74, grew up in Zion-Olivet and is one the church's few members still living on the peninsula. He owns a five-bedroom home worth around $400,000 on Riverside Drive. He gets frequent offers from potential home buyers but says he's not selling because it's where his children grew up.
"I'm not going to let them push me out," Meggett said.
Just south, Scott was attending Shiloh AME as he saw black neighbors selling houses they inherited from their parents.
"I felt very embarrassed," Scott said.
On the East Side, Greater Macedonia AME faced similar issues.
The current edifice was built in 1965 to serve the adjacent Ansonborough Homes and the surrounding black neighborhoods.
Worshippers recalled the church's revivals and inspiring services.
When Hurricane Hugo stormed through in 1989, the homes where most of the parishioners lived were damaged. Ansonborough Homes was later demolished. Many black parishioners moved away, and Macedonia's membership declined.
Today, most of the surrounding neighborhood is white. Macedonia's members commute from other municipalities.
The church purchased a lot at 725 Savage Road in West Ashley.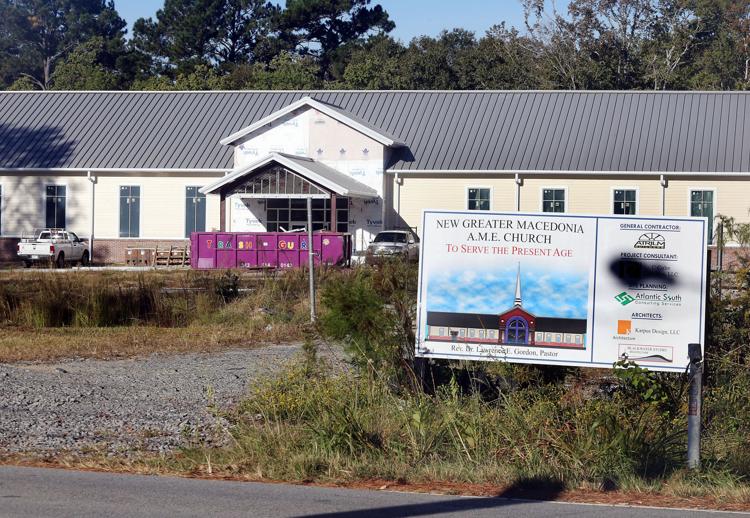 Other churches, which historically had regional appeal, remain downtown.
Ebenzer AME, located on Nassau Street on the East Side, draws members from across the tri-county area. The Rev. William Swinton, the church's pastor, said Ebenezer did not suffer severe membership losses as the East Side gentrified.
"We never had the majority of our members living in the peninsula," Swinton said. "Our challenge became how do we park their cars when they come into worship."
Click here to read more.
Source: Post & Courier